We invite you to share this news with a colleague and sign up here.
IACMI active at Defense Manufacturing Conference 2021 collaborating on workforce development successes
IACMI CEO John Hopkins and Workforce Director Joannie Harmon led a number of discussions at DMC 2021 focusing on how IACMI programs are empowering U.S. manufacturers, particularly small and medium manufacturers, to adopt cutting edge technology to improve productivity, increase competitiveness and successfully deploy and implement workforce programs.
Held in Aurora, Colorado, IACMI leadership emphasized its efforts in scaling up its America's Cutting Edge (ACE) and Advanced Composites Career Pathways (ACCP) programs.
Workforce development remains critical to the success of our nation's defense manufacturing industry and respective supply chains.
Learn more on how IACMI is connecting regional stakeholders to meet the manufacturing agenda.
Machine tooling is vital to a robust US innovation pipeline
Jesse Salazar, Deputy Assistant Secretary of Defense for Industrial Policy, co-authored an opinion piece with Kelly Speakes-Backman, Principal Deputy Assistant Secretary for the Office of Energy Efficiency and Renewable Energy, detailing how ACE, managed by IACMI, is working to rapidly rebuild and restore American machine tool capabilities.
Jesse Salazar
Deputy Assistant Secretary of Defense, Industrial Policy
U.S. Department of Defense
Salazar visited Knoxville in August, where he witnessed firsthand how IACMI is applying novel workforce training and education to help U.S. manufacturers compete in today's evolving economy.
In the article, Salazar says "ACE marries top national experts with students from all experience levels who are energized by manufacturing goods here in America. To date, ACE has created and delivered free courses and boot camps in the automated control of machine tools to more than 1,550 students from 46 states."

IACMI CCO Dale Brosius to moderate presentations, discussions at SAMPE North America's Materials Innovation & Advanced
Technology Leadership Forum
There's only a few weeks left to register for the SAMPE Materials Innovation & Advanced Technology Leadership Forum happening January 26-27!

This years theme is "Towards Industrialization of Composites Manufacturing," as a transformation has begun in commercial aerospace and will require rapid acceleration as the urban air mobility market matures.

IACMI CCO Dale Brosius will be moderating the following advancement discussions and presentations on Thursday, January 27:

- Rapid Large-Scale Structural Thermoplastic Parts, Michael Assadi & Todd "TJ" Chace
- NCC's Digital for Composites (D4C) - From Right First Time to Right Every Time, Enrique Garcia
- Aerospace Integral Structures by LRI Based in Automated Lamination of Fabrics with ADMP, Peio Olaskoaga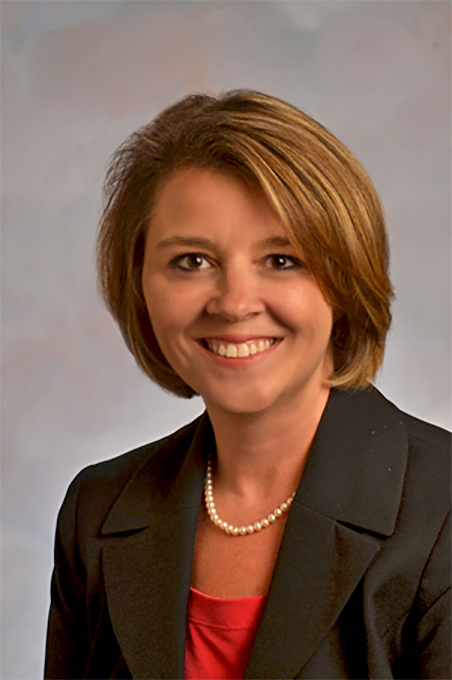 Teknovation.biz: Stacey Patterson doesn't seek the limelight
but manages to impact many things
Stacey Patterson serves as Vice President for Research, Outreach and Economic Development at the University of Tennessee and the President & CEO of the University of Tennessee Research Foundation, which formed the subsidiary Collaborative Composite Solutions, the home of IACMI.
IACMI's public-private collaborations focus on the composites industry and have managed more than $300 million in research projects since our founding.
IACMI is one of the many examples of how Patterson's office is making a direct impact in the state of Tennessee and beyond!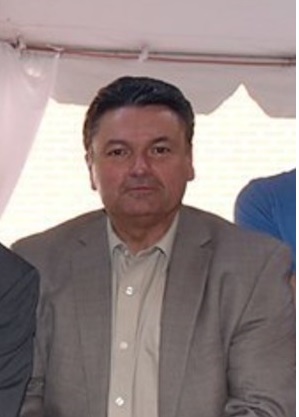 Remembering Leland (Lee) Slaven
IACMI and the University of Tennessee's (UT) Fibers and Composites Manufacturing Facility (FCMF) is grieving the loss of friend, colleague, mentor and collaborator Leland (Lee) Slaven.
Slaven passed away suddenly on December 4, 2021. He was a long-standing collaborator with UT, IACMI and Oak Ridge National Laboratory (ORNL) in the area of bio-composites, particularly bamboo based economy.
Lee worked with and mentored numerous FCMF graduate and undergraduate students and staff in his capacity as the Chief Technical Officer for Resource Fiber.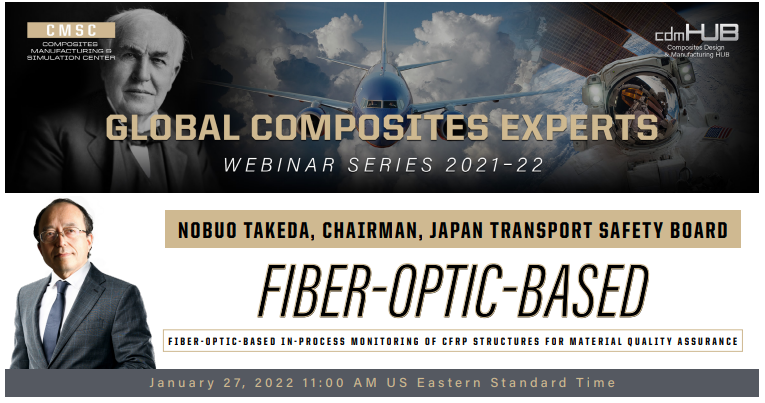 Global composites experts webinars continue!
IACMI partner Purdue University's Composites Manufacturing & Simulation Center (CMSC) will be hosting another Global Composites Experts Webinar on Thursday, January 27, 2022 at 11 AM ET.
Join Dr. Nobuo Takeda, Chairman of the Japan Transport Safety Board and Professor Emeritus at the University of Tokyo, as he presents on "Fiber-Optic-Based In-Process Monitoring of CFRP Structures for Material Quality Assurance."
Follow IACMI on social media!
IACMI - The Composites Institute
2360 Cherahala Blvd.
Knoxville, TN 37932
Email preferences | Unsubscribe
When you unsubscribe, you are removed from all email communications related to voting opportunities, membership renewals and invoices, projects and working groups, newsletters, and events.